Departing St. Lucia

Before departing St. Lucia, you can book a departure airport transfer with us. Simply phone or email us and a member of our highly efficient customer service team will arrange and confirm all the details regarding your booking. If you've chosen to use our airport transfer services upon your arrival, you can also speak directly to your driver, who will give you the contact information you'll need to confirm your date of departure.

One-way or Round Trip St. Lucia Airport Transfers with St. Lucia Airport Shuttle and St. Lucia Executive for the best value in transport between St. Lucia airports and hotels. We're not only an economical option, but we'll save you time too, so that you'll be able to make the most of your stay. Because our network of drivers is larger than any other on the island, we can guarantee availability nearly all the time, even during the busiest of times.
The earlier you book, the better. If you let us know well in advance how many people will be in your party, what type of service you need, whether you'd like to make any stops along the way and whether you need any special services like a child's seat, we can give you the most accurate quote and ensure that we meet all your needs to the best of our ability. Online booking for our airport transfer service is simple and straight-forward and we'll respond to your query or confirm your reservation within an hour. However, you can also call us directly, day or night.

You don't need to stress if your plans change either: We can easily adapt to schedule adjustments like flight delays or switching hotels. Simply let us know about these changes as soon as possible so that we can assure you the best service in all circumstances.
We look forward to welcoming you to our island!

St. Lucia Airport Transfers Routes Via East & West Coast
There are a number of main routes that St. Lucia Airport Shuttles use to transfer visitors to and from our island's airports. These routes connect the two St. Lucia airports to all of the island's main hotel districts and resort areas.

Use our handy map of St. Lucia to become familiar with the island's towns and resorts, where the airports are located and which routes are normally used by St. Lucia Airport Shuttle and St. Lucia Executive. You'll also get an idea of the distances and approximate travel duration for each route so that you can plan your stay. Read hundreds of our reviews.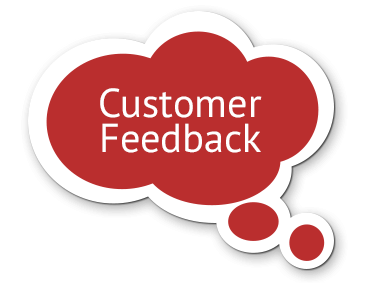 Hi Janus

Thanks for the transfers, the service was absolutely excellent, drivers all very safe, friendly and polite. Would not hesitate to recommend your services.

Thanks again

Caroline ( Taxi from St. Lucia Airport to Morgan Bay in Choc Estate)


Everybody in the group said that the transfers went very well, rates great and their drivers were very courteous and friendly. David picked Kathleen and I up, he was very nice and the ride was very comfortable.

Jackie (Taxi from St Lucia Airport to Smugglers Cove Resort in Gros Islet)
Great Service & awesome rates! our outbound transfer provided us with a couple of Piton beers which we got a taste for the rest of our trip on our journey provided us with informative information as we travelled from one side of the Island to the other.

Our return Transfer was equally good arriving at preciscely the agreed pick up time and again gave us informative commentry as we travelled back to UVF. would definately recommend this transfer service and will use again on our next trip to St Lucia Thank you very much to you and your drivers.

Chris Dickson


Janus ,

Thank you being part of making our trip to st Lucia a special one, your service was fantastic and I will certainly be recommending you to friends and family, I will mention your company on trip advisor when I do the review for our hotel!
Thanks again

Jacqueline (Round-Trip Transportation from St. Lucia Airport to Smugglers Cove in Cap Estate)



Hi Janus,

We had a wonderful week in St. Lucia and your airport shuttle service certainly helped in that regard. Our drivers were right on time and the luxury of having a car all to ourselves with no stops to or from the airport was a bonus. It was great five star service and cheaper than other companies we looked into!

Regards,
Richard Archer (Private Transfer from UVF Airport To Sandals Halcyon in Castries)




Hi Janus


I would like to take this opportunity to thank-you for the superb service you gave. Drivers in both directions were timely and safe and we were very impressed with the cars.
Thanks again,

Barry (Airport Taxi Service From Windjammer Resort to Hewanorra International Aiport)



Good morning,

This is Ms. Devi Jaisiree, I must say that your service was excellent in the time of my stay at St. Lucia. Your driver was very professional, punctual and kind hearted he made my husband and I felt like we were home.

The way he surprised my husband with the champagne was amazing. I must say off all the country I have been to this was the best airport shuffle service I ever got. Thank you and your driver for making this possible.
Regards,

Ms. Devi Jaisiree